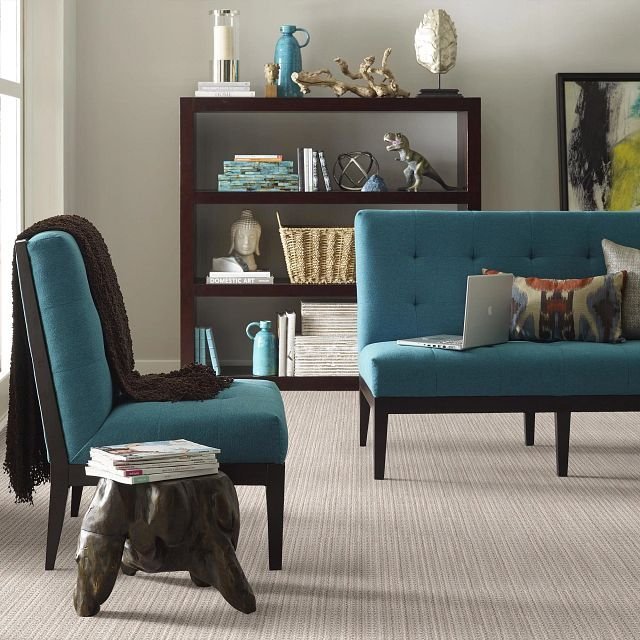 Shaw Floors created Caress, the softest carpet in the world, with inspiration from the softest natural fibers in the world. Caress combines breathtaking visuals and textures with incredibly soft carpet fibers for sleek and stylish floor.

Caress is unique in two ways: color and softness. Our design team took inspiration from the world's most beautiful places to develop rich hues full of depth and character. The result: timeless colors offering essential neutrals, atmospheric blues, verdant greens, quiet grays and earthy browns that mimic nature's flawless palette.

Caress also features Shaw's softest fiber, one you will have to feel to believe. Loop styles with chenille aesthetics give the feel of a chic vintage bedspread, while sophisticated cut-and-loop designs follow modern home trends. And it's not limited to wall-to-wall carpet; Caress styles can easily be bound into custom area rugs. For style and softness, embrace Caress by Shaw Floors.